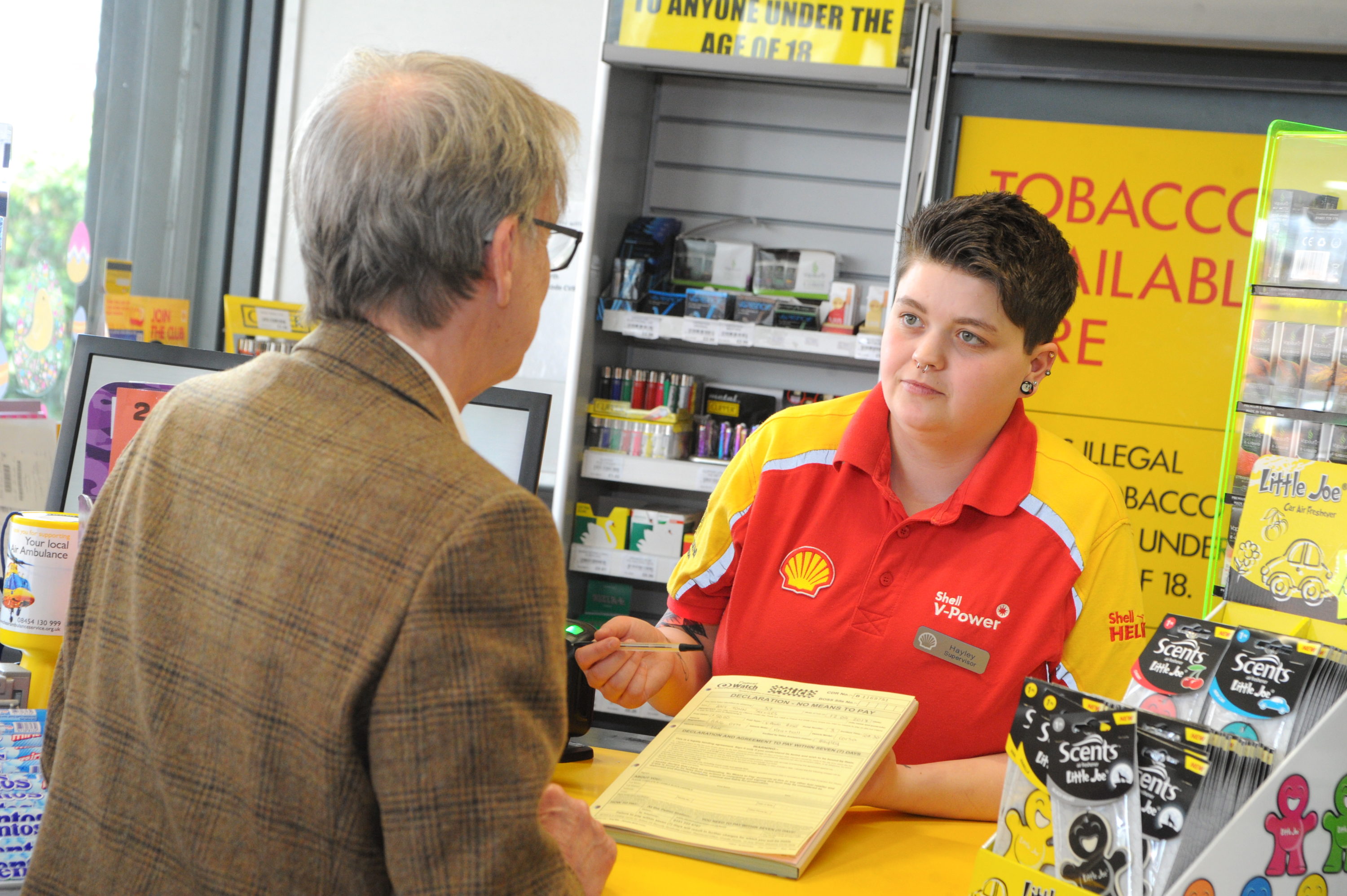 BOSS Payment Watch
The most successful loss recovery service for forecourt operators
About Payment Watch?
Payment Watch is the most successful unpaid fuel debt recovery service designed to help forecourt retailers recover money owed from unpaid fuel incidents.
Unpaid fuel incidents fall into two categories. Firstly, when a motorist claims to have No Means of Payment, agrees to pay, but then does not attempt to pay. And secondly, a motorist draws fuel and then drives away from a forecourt after failing to pay for fuel. 
BOSS, the British Oil Security Syndicate has more than 30 years of experience and devised Payment Watch as a forecourt-focused GDPR-compliant service. It allows forecourt operators to manage incidents of unpaid fuel on any mobile, tablet or desktop device.
Payment Watch's integrated online database records and monitors Drive-Off and No Means of Payment (NMoP) incidents so retailers can follow the progress of each incident.
All the legal and regulatory requirements are met by Payment Watch. This ensures that if an incident ends up in court the evidence collected by Payment Watch is robust enough to secure a conviction.
Recovering  more than 80% of NMoP debts
Forecourts operating the Payment Watch service report that over 80% of a motorist make payments within seven days. If motorists don't return to pay within seven days, BOSS then seeks settlement of the debt from vehicle owners.
Collecting over 90% of Drive-Off & Failure-to-Pay debts
Recovering debts from Drive-Off incidents is dependent on the quality of incident reports. For example, where valid vehicle information is reported to BOSS, the Payment Watch team has successfully collected 97% of Drive Off incident debts during 2022.
Easy and simple to manage
Retailers can save time and effort using Payment Watch to collect Drive-Off and No Means of Payment debts. It is an easy process for drivers to pay for unpaid fuel and if motorists don't return to pay within seven days, BOSS will contact the vehicle owner for payment.
Forecourt operators report unpaid fuel incidents to BOSS Payment Watch either online on any internet-enabled device or manually using legally compliant forms.
POS (point-of-sale) systems can be integrated with the BOSS Payment Watch database which can save retailers time, reduce double-entry, and minimise human error.
Using Payment Watch, retailers can monitor real-time progress and reconcile payments when motorists either return to a site to pay or make a payment online via the BOSS payment portal.
How much does it cost?
BOSS Payment Watch costs £150 + VAT per site plus a one-off set-up fee of £50 + VAT.
You can manage your account from any desktop, tablet or mobile device.
To sign up to BOSS Payment Watch contact BOSS on 01926 864 757